BUSINESS ENVIRONMENT IN THE MIDDLE EAST: LEARN THE CULTURE AND BEHAVIOR / SUUNTANA LÄHI-ITÄ? TUNNE KULTTUURI JA ONNISTUT VARMASTI!
TIME AND VENUE: September 2018 (North Karelia Chamber of Commerce) and April 2018 (Joensuu Science Park)
Trainer : Päivi Käri-Zein, Espoo (Mc.S. International Business)
Thank you all for joining discussions and learning inspiring things about the Culture and behavior in the Middle East!
Download presentation:
Business Culture and Behaviour in the Middle East_Paivi Kari-Zein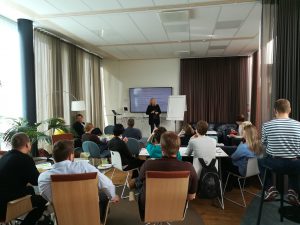 ---
NEW!  COUNTRY REPORT RELEASED
The current situation of the renewable energy in Jordan (pdf)
By Dr. Laith ALRahahleh, Project Coordinator
---
FUNDING POSSIBILITIES FOR EXPORT 25 JAN 2019 (JOENSUU)
Finnpartnership and ERDF funds for export (especially in developing markets), in cooperation with Joensuu EduPark.
Finnpartnership – liikekumppanuudella kohti parempaa maailmaa
Opas kehitysrahoittajien hankintoihin 2019 (Ulkoministeriö)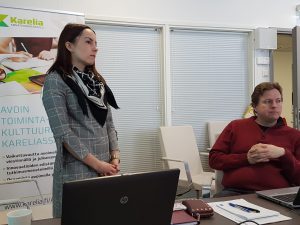 ---
UN INTERNATIONAL PROCUREMENT SEMINAR, COPENHAGEN
12-13 NOVEMBER 2018

Selected materials:
Doing business with the United Nations
Further materials can be uploaded from the UNGM portal Knowledge Centre.
Success story of export with UN organisations: case Funzi (in Finnish)
---
PROSPECTS OF RENEWABLE ENERGY INVESTMENTS IN JORDAN
Finnish companies under renewable energy sector joined the "Prospects of Renewable Energy Investments in Jordan" -conference 9-10 October 2018 in Amman, Jordan
Learn more about their products and solutions: download a pdf-brochure
Side event: workshop at the Ministry of Higher Education and Research

---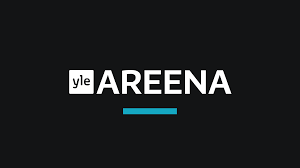 Finpetra -project personnel Helena Puhakka-Tarvainen and Janita Ylitalo were interviewed by YLE broadcasting company on 3 September 2018 (journalist Tapio Laakkonen), listen the podcast (in Finnish): https://areena.yle.fi/1-4521770 
---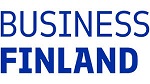 BUSINESS DELEGATION TRIP TO JORDAN, AMMAN
6-12 May 2018
Read more about the companies: Finnish business delegation catalogue May 2018 Amman
---
---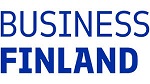 CHALLENGES AND OPPORTUNITIES OF SYRIAN REFUGEE CRISIS
2 March 2018, Helsinki

Agenda and materials of the day:
Agenda
The impacts of Syrian crisis on the Jordanian economy_Laith ALRahlahleh
Finnish initiatives related to Syrian Crisis_Jussi Nummelin
Finnish Church Aid (FDA)_Ville Wacklin
Partnering with UNDP Syria_Funzi mobile learning_Tero Salonen, Tomi Saalasti
FINPETRA project instroduction and upcoming events_ Helena Puhakka-Tarvainen, Janita Ylitalo
Business Finland – Developing Markets program_Jyrki Härkki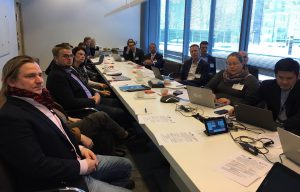 ---
YK-KILPAILUTUKSET YRITYSTEN MAHDOLLISUUTENA 23.1.2018 JOENSUU

*Terhi Rasmussen, Business Finland: YK-hankintojen mahdollisuudet
YK hankinnat – TR – kevat 2018 (pdf)
Video
*Laith ALRahlahleh: Business opportunities in Jordan
Laith presentation 23.1.2018 (pdf)
Video
*Vesa Damski: ReHome – kalusteita hätämajoitustilanteisiin
Video
*Jarkko Peiponen, Josek Oy: Hankinta-asiamies apuna julkisissa hankinnoissa
JOSEK hankinta-asiamies (pdf)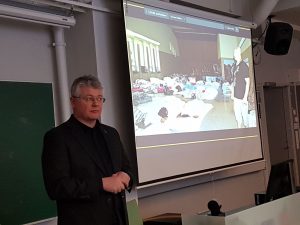 ---
TRAVEL REPORTS
FINPETRA project team visited Jordan in November 2017. Here is a short summary from that very interesting week:
FINPETRA November 2017 site visit report web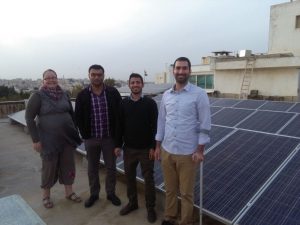 ---
GENERAL INFORMATION
"Renewable Energy Prospects (in Jordan): Challenges and Opportunities"
Laith ALRahlahleh presentation 22 11 2017
---
"FINPETRA, linking the North Karelia with Middle East – towards low-carbon future"
FINPETRA introduction 27 11 2017
---
Handbook for Cleantech companies for international growth (in Finnish)
---

ARTICLES AND PUBLICATIONS
Pakolaisia, järjestöjä, yliopistokumppaneita ja rahoittajia tapaamassa Jordaniassa (Business Finland Developing Markets -blogi kesäkuu 2018, Elina Warsta)
Finnish Business Delegation sees 'fruitful cooperation opportunities' with Jordan (The Jordan Times, 13 May 2018)
---
Karelia.fi newsletter 2/2018 (pages 22-25, in Finnish)
Karelia.fi newsletter, International Edition 2018
---
Suomalaisia yrityksiä kaivataan mukaan YK.kilpailutuksiin (Karjalainen 19.1.2018)
---
Article in European Regional Development Fund –newsletter on 30 November 2017 (Rakennerahastot.fi, in Finnish language)
---