Several initiatives and actions are under work to facilitate permanent business collaboration between Finland and Jordan. For more information about these actions, and how to join, please contact us.
VISIT TO JORDAN FOCUSING ON REGIONAL RESILIENCE
Team Finland -delegation visited Jordan in March 2019. Delegation was led by Ms. Elina Kalkku, Under-Secretary of State, Development Policy, Ministry for Foreign Affairs of Finland
Group photo from the Dead Sea "2019 Innovation for Crisis (I4C) Regional Learning Event: Innovating for Collaborative Solutions"
News item
Newsflash at Jordanian AlMamlaka TV (26 March 2019)
Ambassador Tarja Fernandez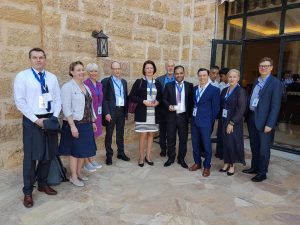 UNDP workshop at the Dead Sea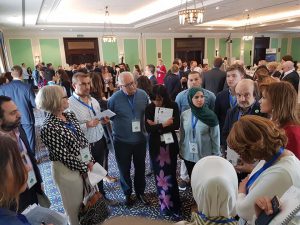 Karelia University of Applied Sciences Finpetra-project organized B2B meetings to Delegate members during the visit.
Contact information for B2B meetings:
Dr. Laith ALRahlahleh, Project Coordinator
+358 50 323 3336, email: laith.alrahlahleh [a] karelia.fi
---