TOOLKIT FOR SUSTAINABLE BUSINESS IN THE MIDDLE EAST
Reports on the Business Opportunities in Jordan
Syrian Crisis and Business Opportunities in Jordan 2019
Business opportunities in Jordan 2020
Business opportunities in Jordan 2019
Business opportunities in Jordan 2018
---
Our latest business delegation trip to Jordan took place in March 2019, read more here.
We have organized two trainings during 2018-2019 in Joensuu Finland around Business environment in the Middle East. Ms. Päivi Käri-Zein, experienced specialist for business culture in the Middle East has provided excellent tips for companies and organizations on how to succeed in business negotiations and what are the "must things" to know.
Download presentation:
Business Culture and Behaviour in the Middle East_Paivi Kari-Zein
Don't hesitate to contact Finpetra-team for any tips or advises in Doing Business in the Middle East – we are glad to help!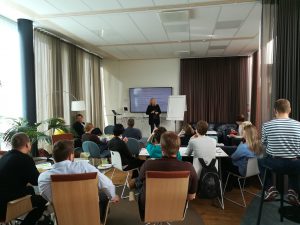 ---
In January 2019 we organized a training around funding possibilities for export (especially in developing markets). Trainer was Ms. Senni Muiniekka from Finnpartnership, event was organized in cooperation with Joensuu EduPark. Links to the materials:
Finnpartnership – liikekumppanuudella kohti parempaa maailmaa
Opas kehitysrahoittajien hankintoihin 2019 (Ulkoministeriö)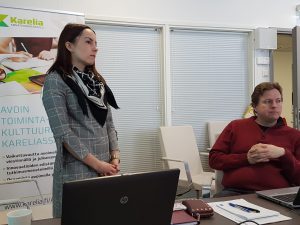 ---
We participated to UN International Procurement Seminar in Copenhagen in November 2018, materials:

Doing business with the United Nations
Further materials can be uploaded from the UNGM portal Knowledge Centre.
Success story of export with UN organisations: case Funzi (in Finnish)
---
Finnish companies under renewable energy sector joined the "Prospects of Renewable Energy Investments in Jordan" -conference in October 2018 in Amman, Jordan, organized by Finpetra-project
Learn more about their products and solutions: download a pdf-brochure
Side event: workshop at the Ministry of Higher Education and Research

---
Our first business delegation trip together with Business Finland's Developing Market -program was organized to Amman, Jordan in May 2018.
Read more about the companies: Finnish business delegation catalogue May 2018 Amman
Group of Finnish companies joined together for a preparatory workshop in Helsinki (March 2018) around "Challenges and opportunities of Syrian refugee crisis"

Agenda and materials of the day:
Agenda
The impacts of Syrian crisis on the Jordanian economy_Laith ALRahlahleh
Finnish initiatives related to Syrian Crisis_Jussi Nummelin
Finnish Church Aid (FDA)_Ville Wacklin
Partnering with UNDP Syria_Funzi mobile learning_Tero Salonen, Tomi Saalasti
FINPETRA project instroduction and upcoming events_ Helena Puhakka-Tarvainen, Janita Ylitalo
Business Finland – Developing Markets program_Jyrki Härkki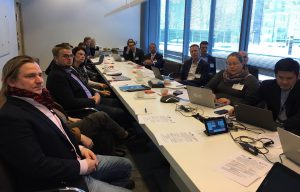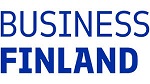 ---
Our first training around UN procurement processes was held in Joensuu Finland in January 2018, materials below (partly in Finnish):

Terhi Rasmussen, Business Finland: YK-hankintojen mahdollisuudet
YK hankinnat – TR – kevat 2018 (pdf)
Video
Laith ALRahlahleh: Business opportunities in Jordan
Laith presentation 23.1.2018 (pdf)
Video
Vesa Damski: ReHome – kalusteita hätämajoitustilanteisiin
Video
Jarkko Peiponen, Josek Oy: Hankinta-asiamies apuna julkisissa hankinnoissa
JOSEK hankinta-asiamies (pdf)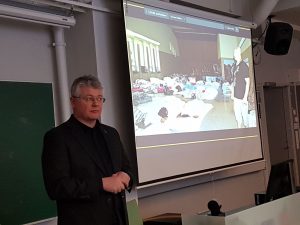 ---

ARTICLES, BLOGS, INTERVIEWS AND PUBLICATIONS DURING 2017-2019:

In English or in Arabic:
Business Finland: "Business Delegation to Jordan with regional resilience focus" 2 April 2019
Newsflash at Jordanian AlMamlaka TV about Finnish Business Delegation (26th March 2019)
Rob Connell, Nolwenture: "All smiles doing business in Jordan" -blog 29 March 2019
Country report: The current situation of the renewable energy in Jordan (pdf), Dr. Laith ALRahahleh, Project Coordinator
Finnish Business Delegation sees 'fruitful cooperation opportunities' with Jordan (The Jordan Times, 13 May 2018)
Finpetra-project introduction (page 20) by Karelia.fi newsletter, International Edition 2018
In Finnish:
Karelia.fi newsletter 1/2019 (page 31: "Finpetra-verkostosta Jordanian ict-osaajia Joensuuhun" (Finpetra-network helps to matchmake skilled jordanian ict-experts to Joensuu Finland)
Newspaper Kaleva 1st April 2019: ICT-companies in Finland are recruiting skilled workforce from the Middle East
Puhetta rahasta –blogi (ELY) "Vientiä Pohjois-Karjalasta Lähi-itään – ei mikään mahdoton tehtävä" 14 February 2019 (Centre for Economic Development, Transport and the Environment)
Innovaatiotyöpajasta konsepti veden puhdistamiseen haavoittuvissa olosuhteissa, Karelia VASU –verkkolehti 1/2019 (Innovation & Pajathon article)
Two blogs by freelance journalist Ms. Laura Palovuori, based in Amman Jordan (2018): Suomalaista ympäristö-ja energiateknologiaa viedään aavikolle, Kivireki polkupyörän perässä
Finpetra-interview (Helena Puhakka-Tarvainen and Janita Ylitalo) by YLE broadcasting company in September 2018 (journalist Tapio Laakkonen):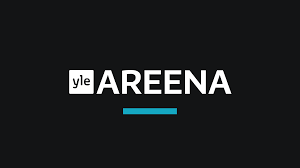 https://areena.yle.fi/1-4521770     
Pakolaisia, järjestöjä, yliopistokumppaneita ja rahoittajia tapaamassa Jordaniassa (Business Finland Developing Markets -blog in Finnish, June 2018, by Elina Warsta)
Karelia.fi newsletter 2/2018 (pages 22-25)
Suomalaisia yrityksiä kaivataan mukaan YK-kilpailutuksiin (Karjalainen 19.1.2018, Finnish companies should be more active to bid to UN)
Article in European Regional Development Fund –newsletter on 30 November 2017 (Rakennerahastot.fi)
---